About Accord Catering
Weddings & Ceremonies
Events & Conferences
Special Occasions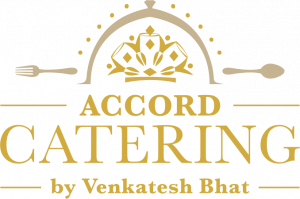 THE QUINTESSENTIAL HOTELIER
Chef Venkatesh Bhat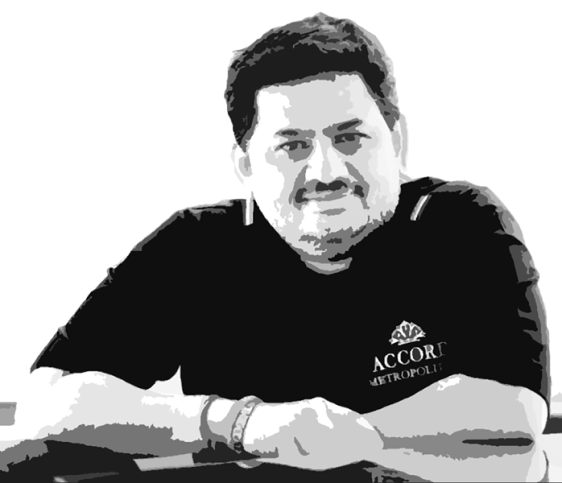 CEO by day and corporate chef by evening, his passion for good food has driven Chef Venkatesh Bhat to be the quintessential hotelier that he is today. From Asan Memorial College all the way to Cornell University through Nanyang University, Singapore Chef Venkatesh Bhat has relentlessly chased his culinary dreams right from the start, and his ability to cook and present several non-vegetarian delicacies while being a vegetarian truly amazes everyone.
As a real people person, he firmly believes in empowering his team by giving them the authority as well as the freedom to take their own decisions in favour of guests. Come experience the team's immaculate service and handpicked gourmet spread that is perfectly curated for your special day.

CATERING FROM THE HEART
Experience redefined dining with catering services from Accord. With a passion for perfection etched in the hearts of our team of talented chefs and mixologists, we bring to you fresh culinary concepts, innovative presentations, and delicious
menu options that keep up with the ever-changing trend. Each event is unique in itself and is deserving of special care and attention. That is why we strongly believe in spending quality time with our guests so that we can plan their events to the tiniest detail and provide top-notch, professional services. Whether it's a dream wedding right off the fairytale book or an intimate gathering to celebrate a milestone, our team will ensure to make your event a treasured memory for many years to come.
Our Services
Weddings & Ceremonies
Events & Conferences
Milestones & Special Occasion